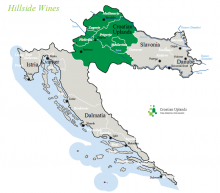 Fresh, lively, hillside wines from the cool climate of the sunlit Croatian Uplands.
The coldest wine region in Croatia, surrounding Croatia's capital Zagreb, the Uplands are characterized by ranges of hills and picturesque little family-owned vineyards. Perhaps you will have some difficulty pronouncing the names of these appellations – Medimurje, Zagorje, Moslavina, Plešivica –but you will not have any difficulty remembering their wines. There are not many native varieties in this region, but the international varieties, especially those more aromatic such as Pinot, Riesling or Sauvignon, have made a nice home for themselves here.
A chilly climate and very cold winters enable the wines to preserve intense aromas and high levels of acidity, while the hilly landscape ensures there is plenty of sun and wind for the vines to make it long into winter and provide some of the finest and most highly rated wines in the world.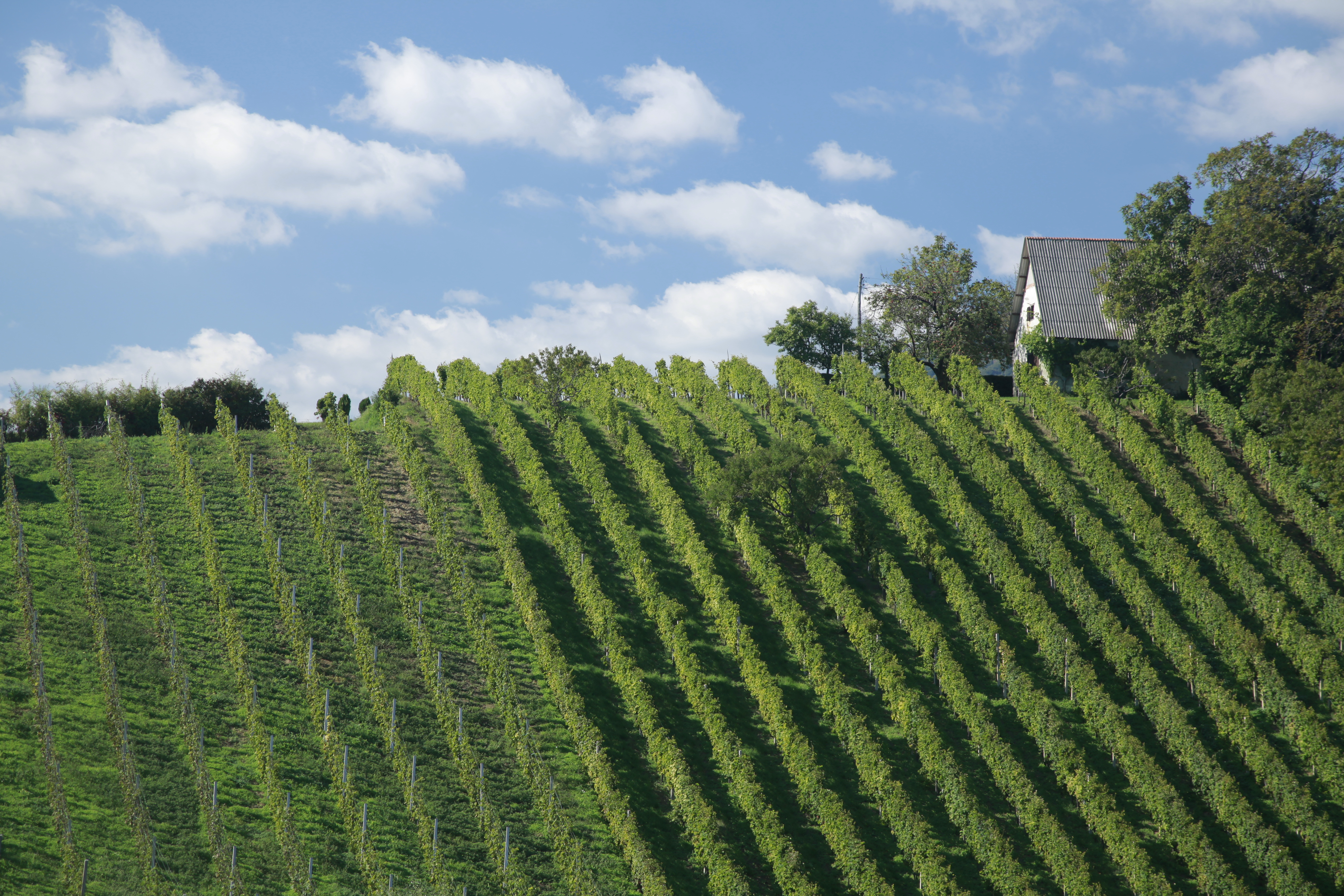 Moslavac or Pušipel is also known as Furmint in Hungary, where it is a component of Tokaji (one of the finest sweet wines in the world), while in Croatian Uplands it is used to craft refreshing dry wines. Pušipel yields wines similar to Riesling, with great potential for aging. Noble rot tends to affect this variety and gives it a special flavour.
Škrlet is a native variety from the eastern part of Croatian Uplands, from the Moslavina appellation, that resembles Austrian Grüner Veltliner in style. Its accessibility, freshness and simplicity make it a strong contender on the market. Wine crafted from this variety of grapes is among the first to be bottled, as early as January. Ideally, it is consumed within the first two years of the harvest while it is still fresh and fruity.
Sauvignon Blanc achieves exceptional results in the Upland's cold climate, which brings to the fore its grassy and
herbaceous aroma (unlike the green bell pepper notes of New Zealand Sauvignon Blanc) and a seductive, refreshing character.
Riesling, or, as it is commonly called in Croatia, Rizling Rajnski, is the most common white variety in Upland Croatia. It is notable for its citrus aroma with a hint of floral notes, typical for Riesling. As early as two years from the harvest, it develops tertiary notes that enrich it and give it a certain finesse.
Other varieties from the Croatian Uplands:
Whites: Muscat, Pinot Blanc, Pinot Gris, Chardonnay
Reds: Pinot Noir, Purtugizec (Blauer Portugieser)